Site: St Pancras Hospital 2
Recording of the Development Management Forum
Proposal
A mixed use redevelopment of the existing St Pancras Hospital site comprising:

 The demolition of three buildings and the erection of 3 new buildings comprising 8-16 storeys, providing commercial floorspace and up to 120 residential units.

 Renovation and refurbishment of the 7 heritage buildings, with a roof extension to the south wing.

 An internal vehicle route and a public open space in the centre of the development.
Click the image below to open a site plan.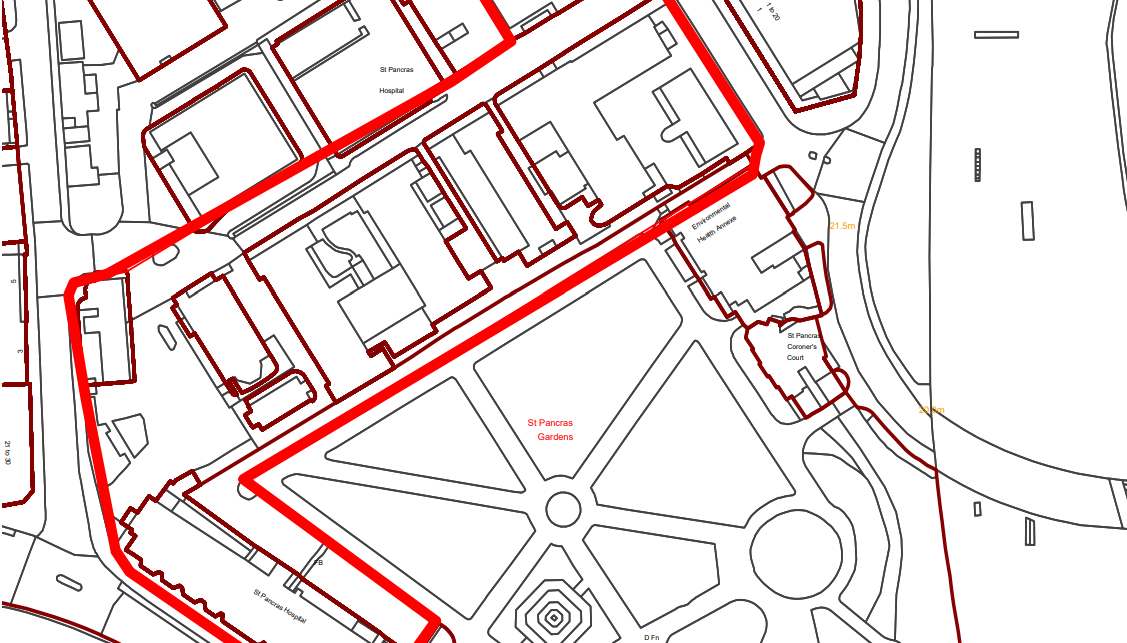 Click to open